The Forum is going 100% online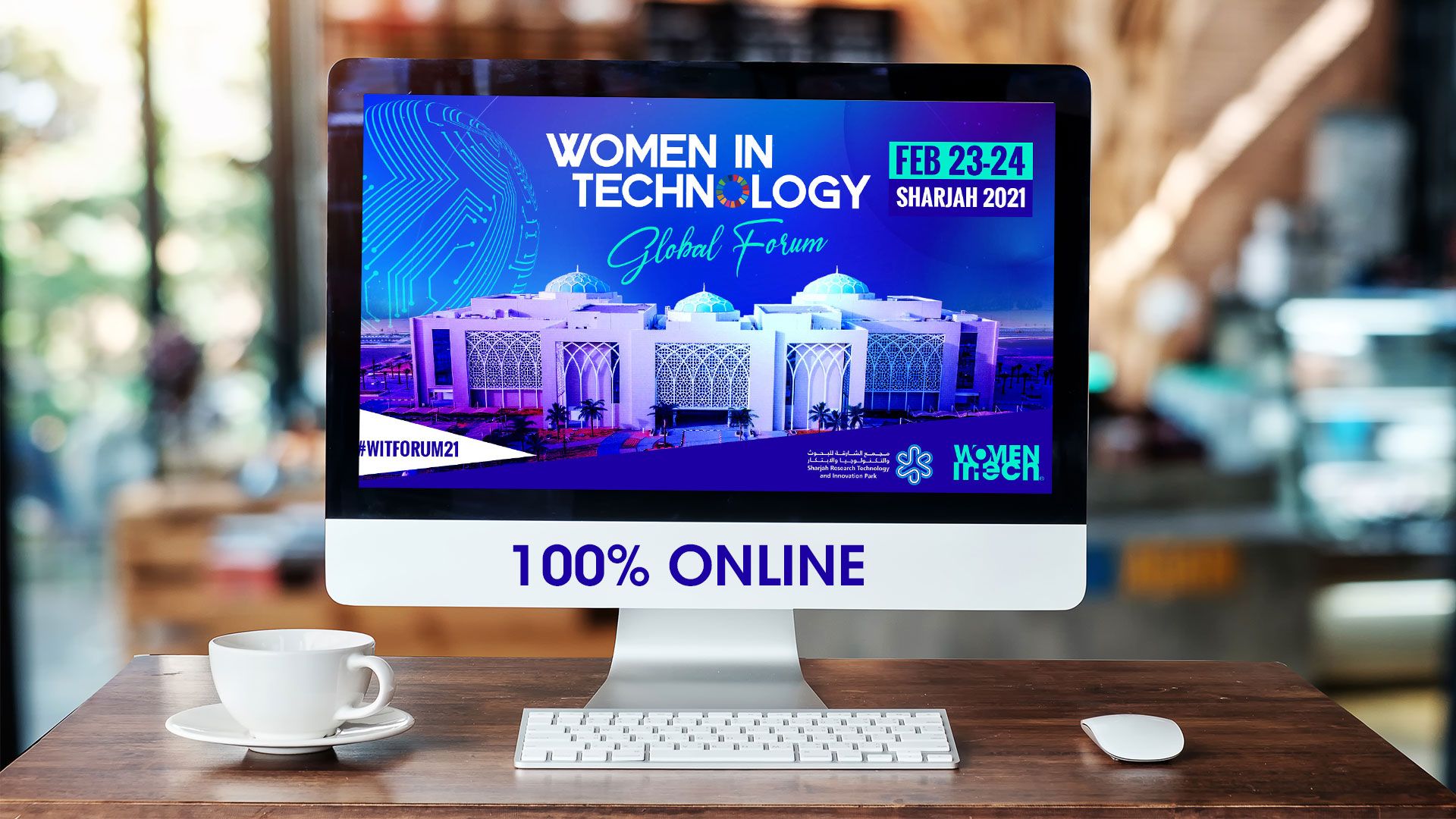 Due to latest COVID restrictions in Sharjah (UAE), the Women in Technology Global Forum will be a full online event.
The second edition of the Women in Technology Global Forum will kick off at 03:00 pm in Sharjah (UTC +4). It will be a fully online event in order to expand the shared knowledge and experience beyond borders. Over 100 speakers from 5 different continents will participate in panels, present keynotes and animate workshops.
The Forum will focus on gender and diversity as well as tech trends. Sessions will debate on some of the major issues confronting women in STEM and explore how women are laying the ground to shape a stronger world after an unprecedented health, social and economic crisis.
H.E. Hussain Al Mahmoudi, CEO of SRTI Park says: «Gender equality is important in all areas, but it is crucial in technology and innovation. We have to make sure that everyone participates in its creation.»
This event will create a space for leading experts to discuss how to best shape the future of innovation while achieving gender parity. Among them will be present internationally recognized figures such as Her Excellency Sarah Al Amiri, Minister of State for advanced Technologies and chairwoman of the UAE Space Agency, Gulser Corat, Director at UNESCO or Silvina Moschini, Co-founder and chairwoman of Transparent Business.
This new decade will be that of Impact and Action The UN Sustainable development has set 17 goals to transform our World by 2030. Goal#5 is to achieve gender equality and empower women and girls. The Tech field is one of its main targets. «Women are Tech's most untapped resource. Not only is creating diverse teams ethical, and will drive more economic growth, but future proofing the job opportunities of women will ensure sustainable communities worldwide.» says Ayumi Moore Aoki, Founder and CEO of Women in Tech®.
Event under the High patronage of His Highness Dr Sheikh Sultan Bin Mohammed Al Qasimi, Supreme Council Member of the United Arab Emirates and Ruler of Sharjah